---
---
SKU: KABGFK
BMW R1250GS specific fitting hardware

for US-Drypacks or OS-Adventure Packs

This fit kit will also fit the latest model F750 GS or F850 GS with the cast aluminium OEM luggage rack as illustrated here. It will NOT fit the tube type rack and also excludes all GS ADVENTURE models.
The kit consists of high quality hypalon & nylon webbing loops, that easily fit under the standard OEM luggage mount using the existing mounting locations.
Once fitted, they provide strong hook-on points for any Kriega US-Drypack / US-Drypack Combo or OS-Adventure Packs.
Unscrew the 4 luggage carrier bolts and replace the 4 longer M6 bolts provided and tighten to 5 Nm.
Slide an M6 washer inside each hypalon end of the bolt-on loops.
The two 50mm bolt-on loops mount on the rear of the underside of the luggage carrier. Mount the loops onto the extra thread of the M6 bolts using another washer and a nyloc nut.
Repeat the process on the front of the rack with the 65mm bolt-on loops and tighten the nuts.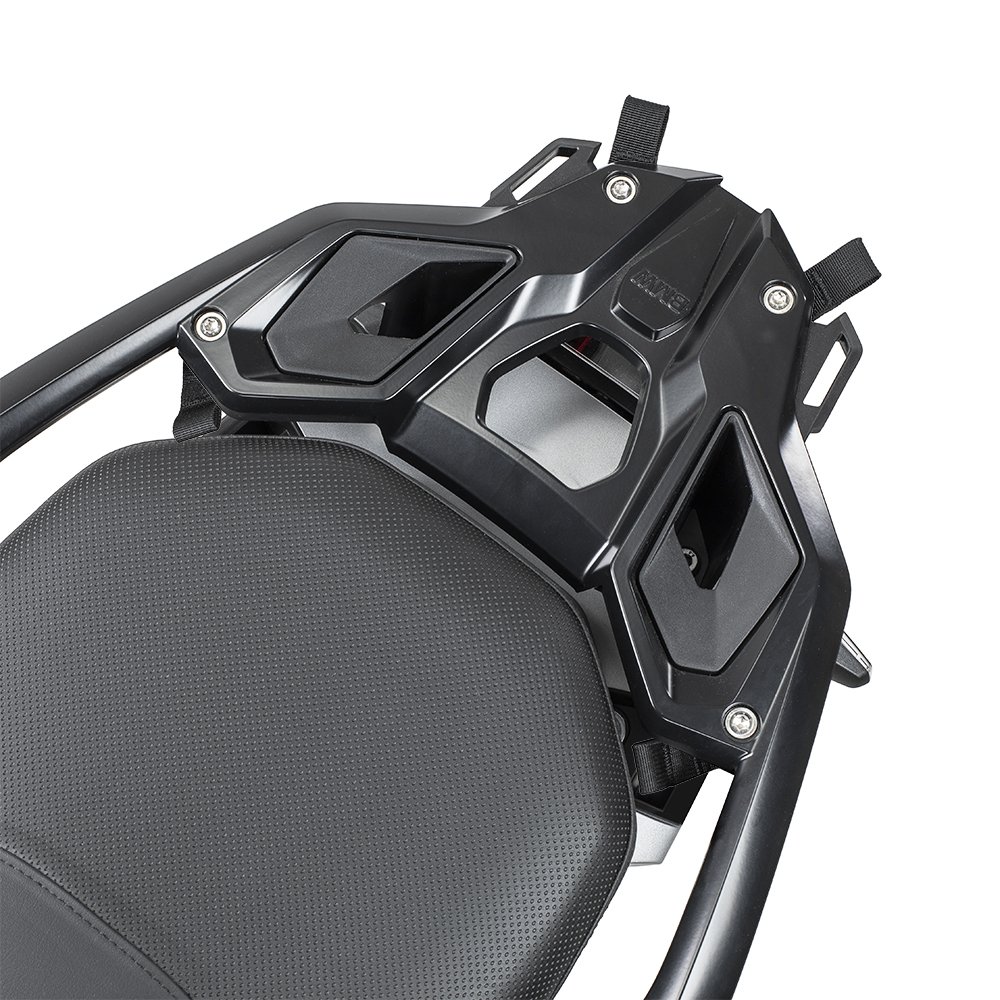 2 x 50mm bolt-on loops
2 X 65mm bolt-on loops
8 x M6 washers
4 x 30mm M6 bolts
4 x M6 nyloc bolts
---